The Vineyards
When we planted the vineyards, those working with us asked us in which vineyard should they do this or that and we realised they needed identifying. For the farmers among you, you will know that fields traditionally have names but now we were changing the configuration of the fields to create the vineyards, we needed to rename.
Two things emerged as important.  Firstly, each vineyard was beginning  to dictate its own style which would be reflected in the wines we were about to produce and, secondly, it only seemed fair that, as we had 'stolen' the fields from our horses, we should express our appreciation by including them in the names.  Now it was easy. We chose the horses whose character most reflected the character of the vineyard.
Treehut Vineyard
Fondly known as The Hut although why he was called Treehut we could never ascertain.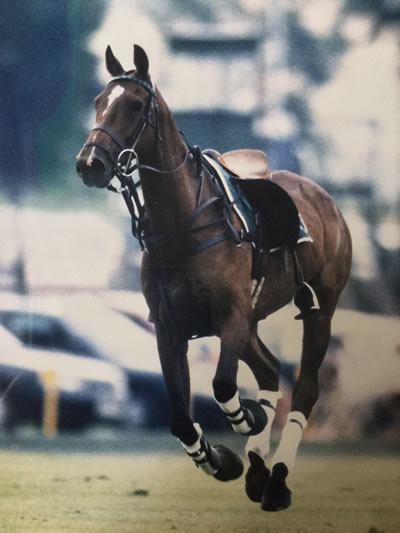 The Hut came as a youngster from Marlborough, New Zealand and we all know that Marlborough is known for its excellent white wines.  He was wonderful and soon became Robin's best playing polo pony. He was such a hard worker, always delivering, never giving up and totally reliable with, occasionally, a flash of brilliance.
The Hut's Vineyard
This is our first vineyard which we planted in 2013.  All the vineyards are south facing but this is the warmest as it has trees on all sides which protect it from extreme temperatures. It seems to have a micro climate all of its own and of the two harvests that we have had so far, it has 'worked hard' to produce bunches of consistent size, a reasonable amount of them and a quality which I know now we will be able to rely on year after year and, as with our 2015 harvest, a flash of brilliance.
O Duque

O Duque is Portuguese for The Duke. I (Carolyn) bought O Duque as an unbroken four year old in Portugal and what a handful. He was definitely not a polo pony but an amazing eventer. His father was an English thoroughbred and his mother mostly thoroughbred with a 'dash' of Lusitano.  The thoroughbred came to the fore and did I find that out. O Duque was a complete genius with a very complicated personality. He ran deep. What a challenge but without doubt the most exciting horse I have ever, ever had the privilege to ride.
O Duque's Vineyard
This vineyard is on pure sand which runs deep through to the chalk below. Those roots are going to have to run very deep to get the nutrients they require so the grapes from this vineyard are going to be a challenge to perfect. There is great debate among the family as to which vineyard is going to produce the best grapes but my money is on this one.  These grapes are going to produce very exciting wines with great complexity. Hopefully, they will be a privilege for us all to drink.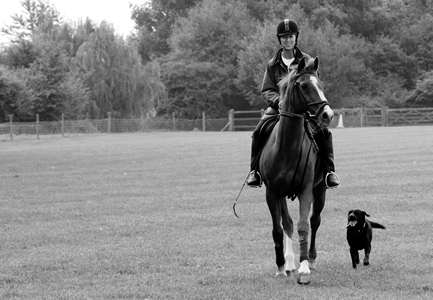 The Horses – Jingles, Chena, Gringa, Fat Boy, Fancy  to name but a few …
I could not leave out all our other favourite ponies so this vineyard is named after them all. What a collection – fast, nimble, steady, bold and beautiful.  All magnificent without exception.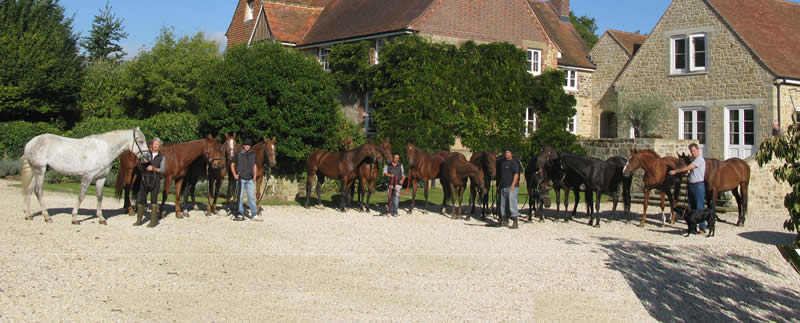 The Horses' Vineyard
This vineyard has an amalgamation of everything needed to produce magnificent grapes.  It is slightly higher than O Duque's vineyard and more exposed to the south so the warm air is going to come rolling up the slope to mature the grapes and the breeze is going to keep them fresh and beautiful.  This vineyard is never going to let us down. The location is perfect but O Duque might just  add a touch of his irrepressible character and beat it. Time will tell.