Tours and Tastings
Trotton Estate is set in the magnificent countryside of the South Downs National Park. It is one of The Times' top 20 vineyards to visit to 'make the most of the British wine boom' and, says The Times,  'have a grown up day out and a glass (or two)' of Trotton Estate award winning Spectacular Sparkling and Brilliant Bacchus. What's more, if you choose, you can also enjoy a picnic among the vines whilst gazing at the beautiful South Downs.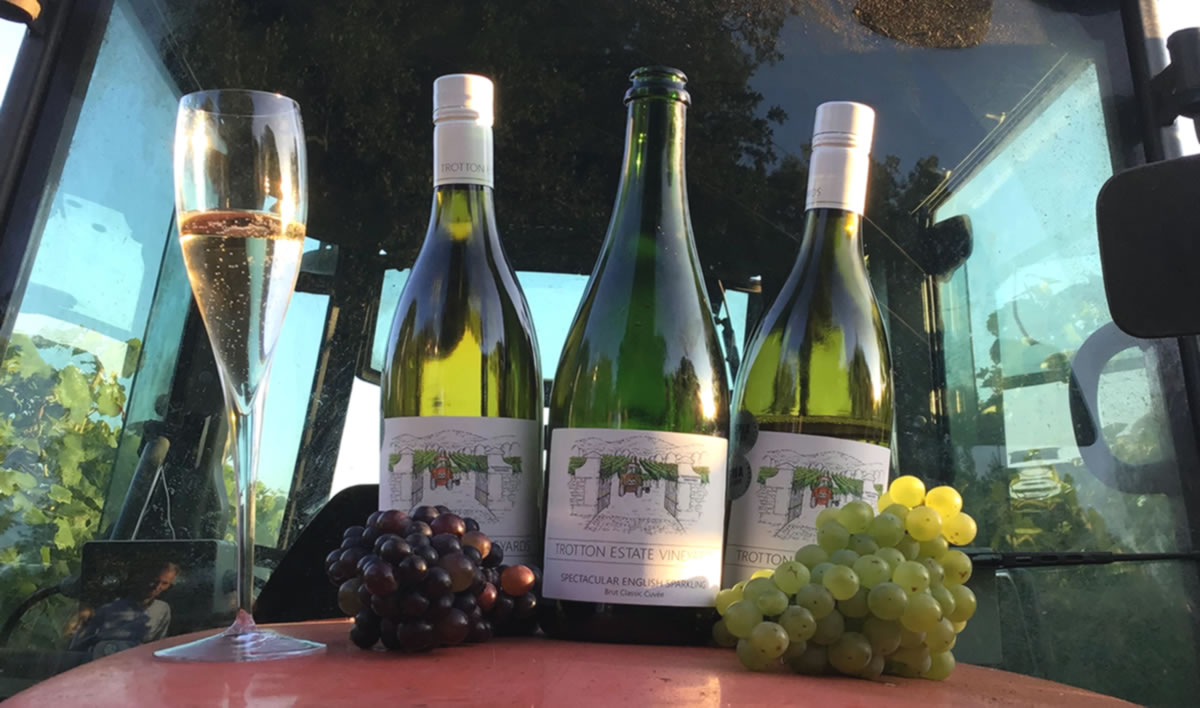 Picnics
If you would like a picnic in the vineyard after the Tour and Tasting,  please contact Carolyn on carolyn.butler@trottonestatevineyards.com to order. They are £20 per person and delicious. Click on the Tours page for more information.
About Our Tours
On arrival you will be met by Iain who is, without doubt, one of the most knowledgeable English Wine specialists. He has a great sense of humour so we can assure you, you will be entertained. Please ask as many questions as you like as we all love talking about wine and encouraging people to take a real interest in the wine world.
First, you will be taken round the vineyards and depending on the time of year, it will be explained to you the current state of the vine's growing process, how the vines have got to this point and what we have to do before harvest and the important part the weather plays during the development of the vines.
We then move to our charming wine lodge in the middle of the vineyards where you will taste our Spectacular Sparkling Brut Classic Cuvee whilst looking at the most spectacular views of the South Downs.  We also offer our Brilliant Bacchus with a dash of Pinot Gris. All our wines have won numerous awards and we are one of only 39 English wine entries recorded in Hugh Johnson's famous Pocket Wine Book. We are very proud about that when you consider there are 700 vineyards in the UK.
We look forward to welcoming you into our wonderful world of wine.
What Do People Think?
We take great pride in our tours and would love you to read our reviews on Google and leave one of your own after your tour.
Book Now
Searching Availability...