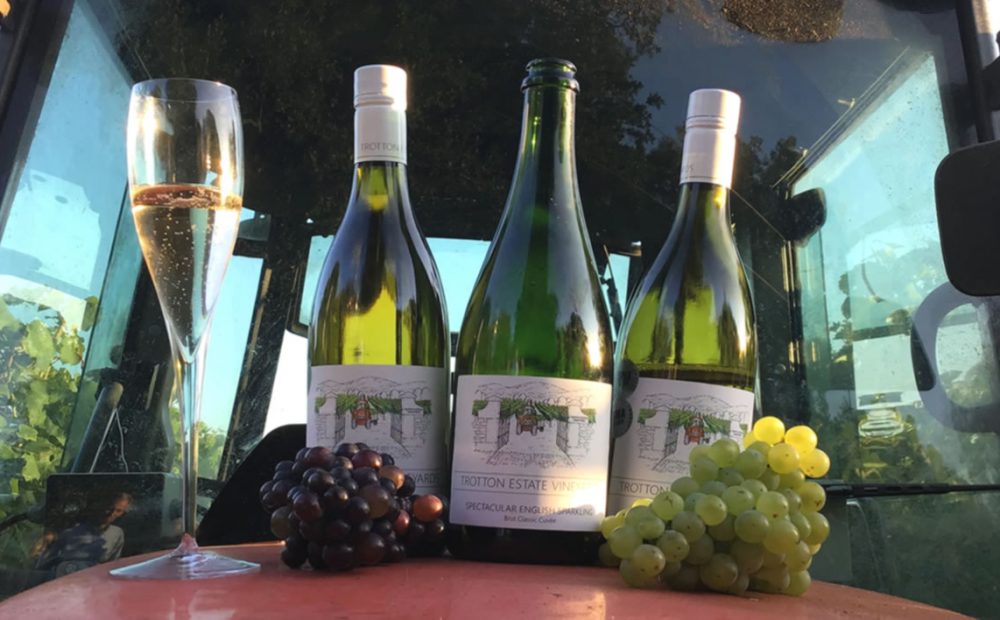 We are pleased to announce the 2022 Tours and Tastings are starting in May. We are now offering two tours each week until September: 2pm on Fridays or 11am on Saturdays. We look forward to meeting you in a happy 2022 in our glorious vineyards. 
If, while walking around our vineyards, tasting our brilliant award-winning wine and taking in the glorious views of the South Downs, you don't mind nuzzling a few horses and our Labradors on the way, then Trotton Estate Vineyards is for you. If you have read The Vineyards story you will be happy to hear that The Hut is still with us as are Chena and Gringa.
On your tour of the vineyards, you will be thoroughly entertained by our expert wine guides who will not only introduce you to our wines but will also talk you through the wine movement in the UK,  why it has become such a fast growing industry and explain the differences between the various areas and the wines produced . . . and . . . they are eager to try to answer any questions on English wine you care to ask.
Tours are available to book online every Saturday from May to September and special dates can be arranged on request.  Tours last between 90-120 minutes depending on how chatty the group is!
As you will be walking among the vines, it is worth checking the weather forecast before you come to ensure that you have suitable footwear and clothing.
Further information on our tours can be found at English Vineyard Tours.
If you would like to contact us directly please email  bookings@englishvineyardtours.com or carolyn.butler@trottonestatevineyards.com or call 07787 510383
We are looking forward to welcoming you to Trotton Estate Vineyards and we will do our best to make your visit memorable.